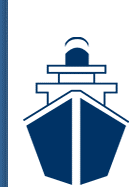 Sleep Aboard is New England's exclusive houseboat rental company. We launched our company in 2015 with a single boat - the Yacht Brasil. Today, our fleet numbers seven boats and we continue to grow each year.
​
Our goal is to provide a unique and enjoyable experience aboard one of our boats for overnight, short-term stays in downtown Providence, RI. Our accomodations are an excellent alternative to drab and boring hotel rooms. Besides, we're inherently waterfront!
​
We offer a wide range of boat:
Our yachts are classic in taste and provide a truly nautical feel Each boat has been hand-picked by the ownership which prides itself on selecting only pedigree boats. Expect superior craftsmanship in each yacht's design and build. Each yacht is perfect for larger corporate functions as well.

Our houseboats are charming and comfortable. Our floating homes offer a pleasant, coastal environment for parties, reuinions, family gatherings or romantic getaways.
​
Currently, our fleet is moored in Providence, RI. Our Providence location is located in downtown and provides access to all major city attractions including popular bars and restaurants in front of the city.
NEIL MALIK
My name is Neil Malik. I am the owner of Sleep Aboard and want to welcome you to our operation! I launched Sleep Aboard in 2015 with the goal to share with others some of the cool experiences that I have had on boats.
​
I have been crazy about boats since I was a kid. I spent my summers in Cape Cod where I developed a passion for all watersports including sailing, windsurfing, kiteboarding, surfing, stand-up paddle, wakeboarding, water-skiing and pure ocean swimming. I had the fortunte to be able to sail in college at Tufts University - a top sailing college. Following graduate school, I set my sights on acquiring a pedigree cruising sailboat - a Westsail 32 that I named "WANTI." This sailboat enabled me to undertake several major cruising adventures.
​
My first sailing adventure was a 6 month trip in 1999 from Rhode Island to Puerto Rico by way of the US East Coast, the Bahamas, The Turks & Caicos, the Domician Republic and finally Puerto Rico (including Culebra and Vieques). What a tremendous experience this proved to be as I mastered many of the basics of seamanship including off-shore sailing, navigation and anchoring.
​
In 2006, I could not resist the temptation to push my limits and I set my sights on an Atlantic crossing. Accompanied by my first Mate, Australian Crisina Sepede, we set sail for the Azorean Islands in late July, 2006. 28 days later and after 4 gales, we sighted the island of Pico and made landfall the following day in the island of Flores. Having successfully crossed the North Atlantic short-handed, I had become a real sailor!!!!
​
After a tour of 7 of the 9 Azorean islands, the WANTI continued on to mainland Portugal (Lisbon and Cascais), to the Algarves in southern Portugal, to the offshore islands of Porto Santo and Madeira, to the Spanish Canary Islands and a welcomed break in Cape Verde to secure visas for Brazil. Following a 15 day passage crossing the equator from Praia, Cape Verde, we arrived in the Brazilian island of Fernanda de Noronha and , eventually, Fortaleza, mainland Brazil. I had successfully cross the North and South Atlantic - I WAS STOKED!
​
In 2011, I embarked on another adventure - a solo motorcycle trip from Rhode Island to Brazil. On this trip, I passed through many Central American countries including Mexico, Belize, Honduras, Nicaragua, Costa Rica and Panama.. Traveling with my bike by boat to reach mainland Colombia, I then continued on to venture through the South American states of Colombia and Venezuela. In southern Venezuela, I descended to the border with Brazil and had accomplished my personal goal of reaching Brazil by motorcycle.
​
In addition to adventure, I have always been interested in business and have launched 5 start-ups to date. My second start-up, FuelBelt, Inc. became an Inc. 500 company and I served as co-owner and COO. Other start-ups include being a partner in an international power development firm representing energy majors such as British Gas and Woodside Petroleum, the invention and launch of a sailboat rack system and the invention and launch of a line of beverage toppers fo the NFL, MLB and NHL.
​
Sleep Aboard marks the launch of my fifth start-up.
.